Products from Robbe & Berking
No results were found for the filter!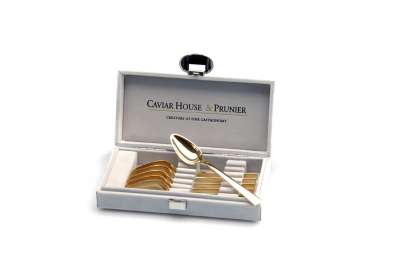 Gold-plated silver spoons
Only the finest for the finest: A specially-designed silver spoon, plated with a fine layer of gold ("Riva" model), represents the most beautiful instrument with which to enjoy our extraordinary caviar. Set of 6 gold-plated silver spoons...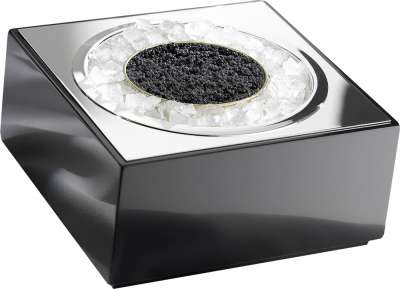 Caviar Box
Sometimes it just has to be caviar – and stylishly arranged in a caviar box made of Corian and silver, it becomes a real eye-catcher.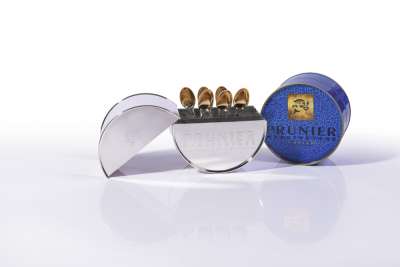 Silver Prunier Caviar Tin
The close partnership, dating back many years, has now given rise to a unique idea at the silver manufacturer Robbe & Berking. The silversmiths have produced a handmade original Prunier Caviar tin with a slip-on lid, containing 6 caviar...