No results were found for the filter!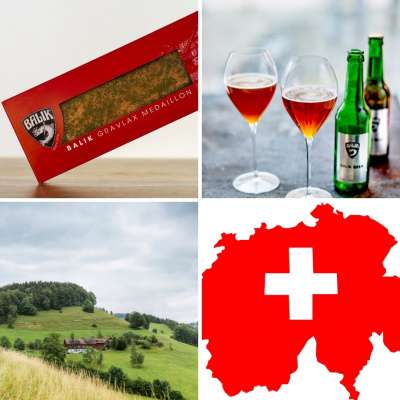 100% Swiss Special Offer
This special offert consists of : • 1 Balik Gravlax Medaillon, 150g • Duo Pack - Balik beer (2 bottles of 33 cl) Special price "Swiss Month" : 59 CHF instead of 66 CHF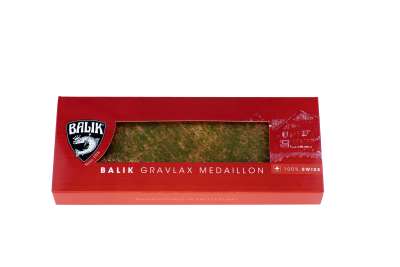 Balik Gravlax Medaillon - 100% Swiss
2018 we introduced you to the very first 100% Swiss Balik salmon, namely the Balik Medaillon. Further to the success of the Swiss Balik Medaillon, we are proud today, 2021 to introduce you to a declination of the Balik Medaillon: the...
Content
150 gram
(CHF26.00 / 100 gram)

BALIK MEDAILLON - 100% SWISS
The first meeting between BALIK and Swiss Lachs will take place in 2018. The idea of a collaboration with the concept of 100 percent "Swissness" was born quickly. The farmed salmon (Salmo Salar) is bred in a beautiful and untouched spot...
Content
220 gram
(CHF49.00 / 100 gram)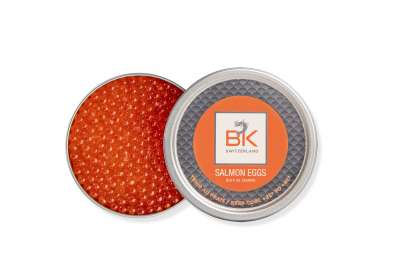 BALIK KITCHEN Salmon Eggs
The roe for the BALIK Kitchen Salmon Eggs are nurtured from fully grown Norwegian salmon. The BALIK Salmon Eggs are perfect for delicious amuse bouche snacks or for decorating dishes. After opening, we recommend consuming the BALIK...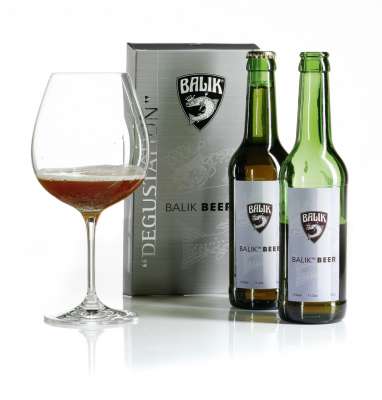 Balik Beer Duo-Pack
Balik Beer is the result of the creative combination of two classics: The ingredients of a very old Russian drink, known as kvass, are brewed using a traditional recipe for English porter beer. From hops, rye and the particularly fresh...
Content
0.66 litre
(CHF40.91 / 1 litre)
Balik Fillet Sashimi Style
Due to the high demand for Balik Sushi, we decided to create the "Balik Fillet Sashimi Style". The first and – to date - only non-smoked Balik salmon product is a treat for every gourmet and sushi lover. Just like the smoked Balik...
Content
320 gram
(CHF27.90 / 100 gram)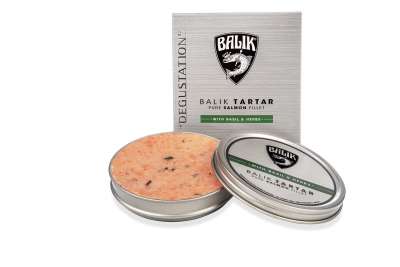 Balik Tartare Basil & Herbs
Balik Salmon Tartare Classic, refined with basil, herbs and low-fat curd cheese. Balik's classy salmon is given a Mediterranean touch in this combination, which is an attractive enhancement to any appetizer. Shelf life: 15 days from...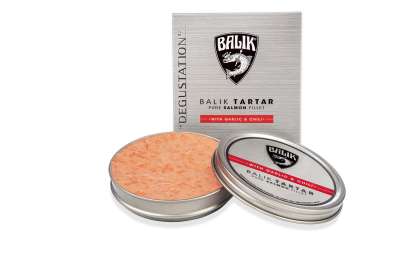 Balik Tartare Garlic & Chili
The Balik Salmon Tartare Classic refined with garlic, chili peppers and low-fat curd cheese. If you like things spicy, this distinctive blend is just right for you. Enjoy this delicacy, even on your own. Shelf life: 15 days from production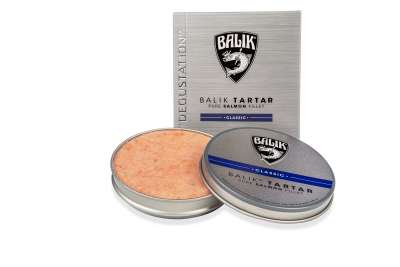 Balik Tartar Classic
A delicious fish product consisting of Norwegian salmon (Atlantic salmon), smoked in Switzerland using the original Russian recipe, sliced and refined with skimmed milk curd cheese. Enjoy the incomparable, classic pure Balik taste - a...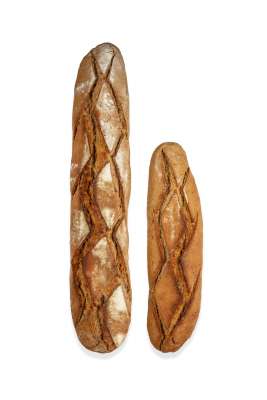 Balik Bread
This crispy, rich sourdough bread made from the finest rye flour is the perfect side dish for the mild Balik salmon. A single Balik bread is exactly the right quantity as a side dish for a trimmed side of Balik salmon. This fresh bread...
Content
500 gram
(CHF16.00 / 1000 gram)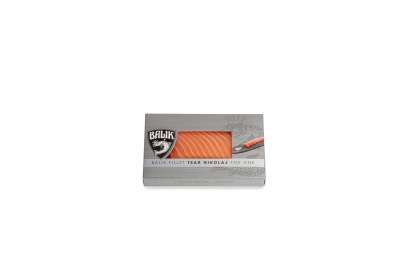 Balik Fillet Tsar Nikolaj 4 One
The careful preparation of the fillets selected from the back section of the salmon revives the tradition of the Court of the Tsar. Since its rediscovery, this process has been considered a guarantor of culinary masterpieces: the entire...
Content
120 gram
(CHF45.00 / 100 gram)